75
Early-career artists supported
The Green Man Trust's Visual Arts Programme gives artists the opportunity to learn what it is like to develop large-scale work in an outdoor setting that will be seen and interacted with by thousands of people. There aren't many other opportunities that offer this
Antonio Roberts, 2016 commissioned artist
Visual Arts at Green Man began in 2016 to carve out a new space for visual artists in the music festival scene – bringing artwork to unexpected places and questioning what public art really means. We invite artists and audiences to think outside the white cube, supporting the not-so-usual suspects to work at scale and outside the gallery space for the first time with the support of a producer, an expert technical team, a community of artists and curators. Our approach is artist-centred and offers artists the time, budget and creative environment to try out ambitious creative ideas, gain new technical and production skills and develop their artistic practice.
It is the only programme in UK festivals with this approach, offering artists a truly nurturing combined residency & commissioning model over 12 months.
We've worked with some of the most exciting up-and-coming artists working with digital media and new technologies – Gweni Llywd, Freya Dooley, Beth Kettel, Hazel Brill, Megan Broadmeadow, Nathaniel Rackowe, Antonio Roberts and renowned Italian artist Carlo Bernardini among many others.
We work in partnership and have co-commissioned work with FACT, Forma, QUAD, g39 and Southwark Park Galleries.
The residency programme is hybrid, part on-site shadowing artist-on-commission at the festival, and part online with a structured programme of activity. It is facilitated by a critical mass of expert mentors and guest speakers who have included: Karen Mackinnon, Glynn Vivian Gallery; Judith Carlton, SPG; Ceri Hand, Somerset House; Ben Borthwick, curator; Shonagh Manson, GLA; Peter Bonnell, QUAD; Helen Starr, curator, Afro-Carib activist and founder of Mechatronic Library; Rachel Cunningham-Clarke, Forma and Maitreyi Maheshwari, FACT.
I think Green Man's programme is much more ambitious and critically engaged than any other festival art
Megan Broadmeadow, commissioned artist 2018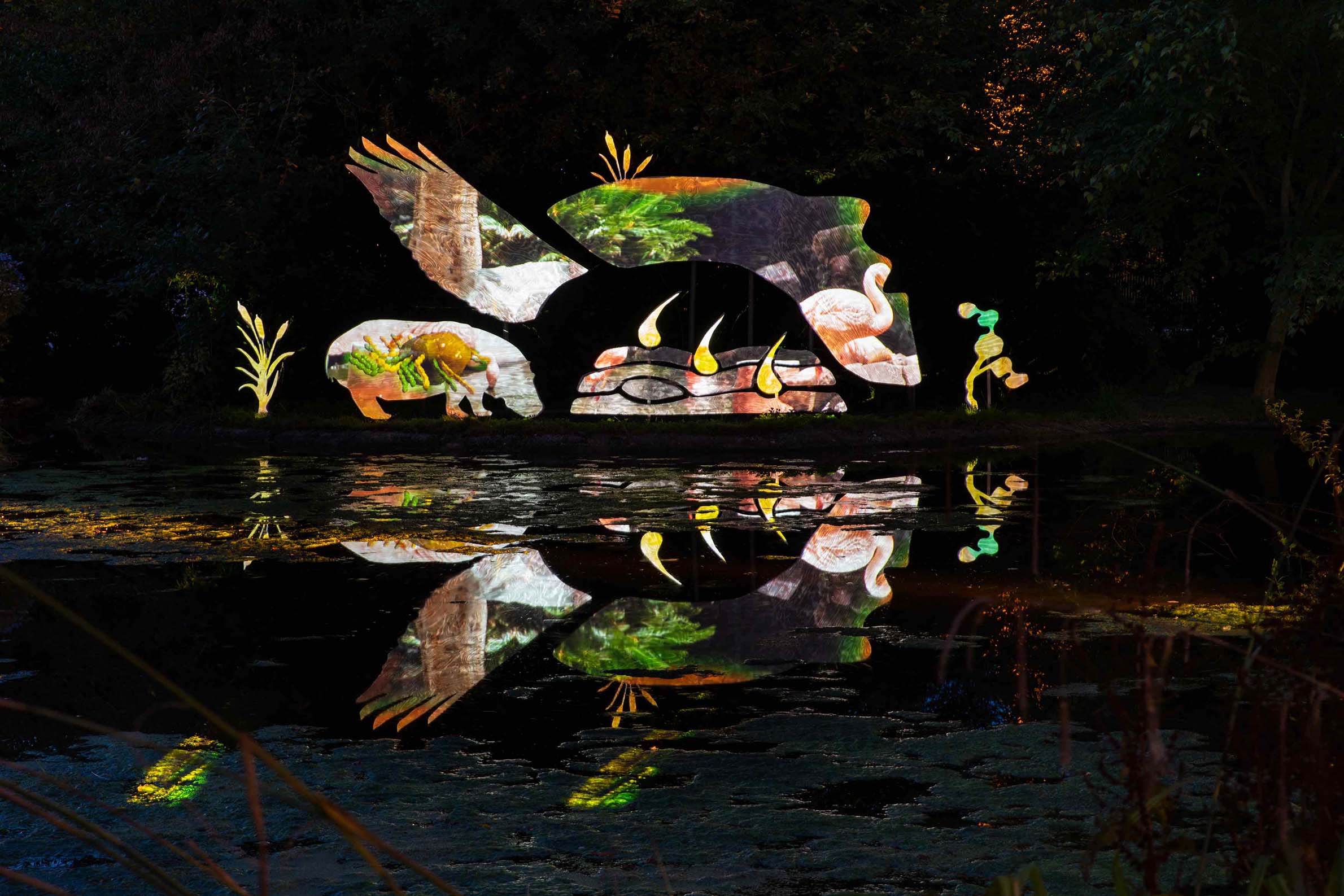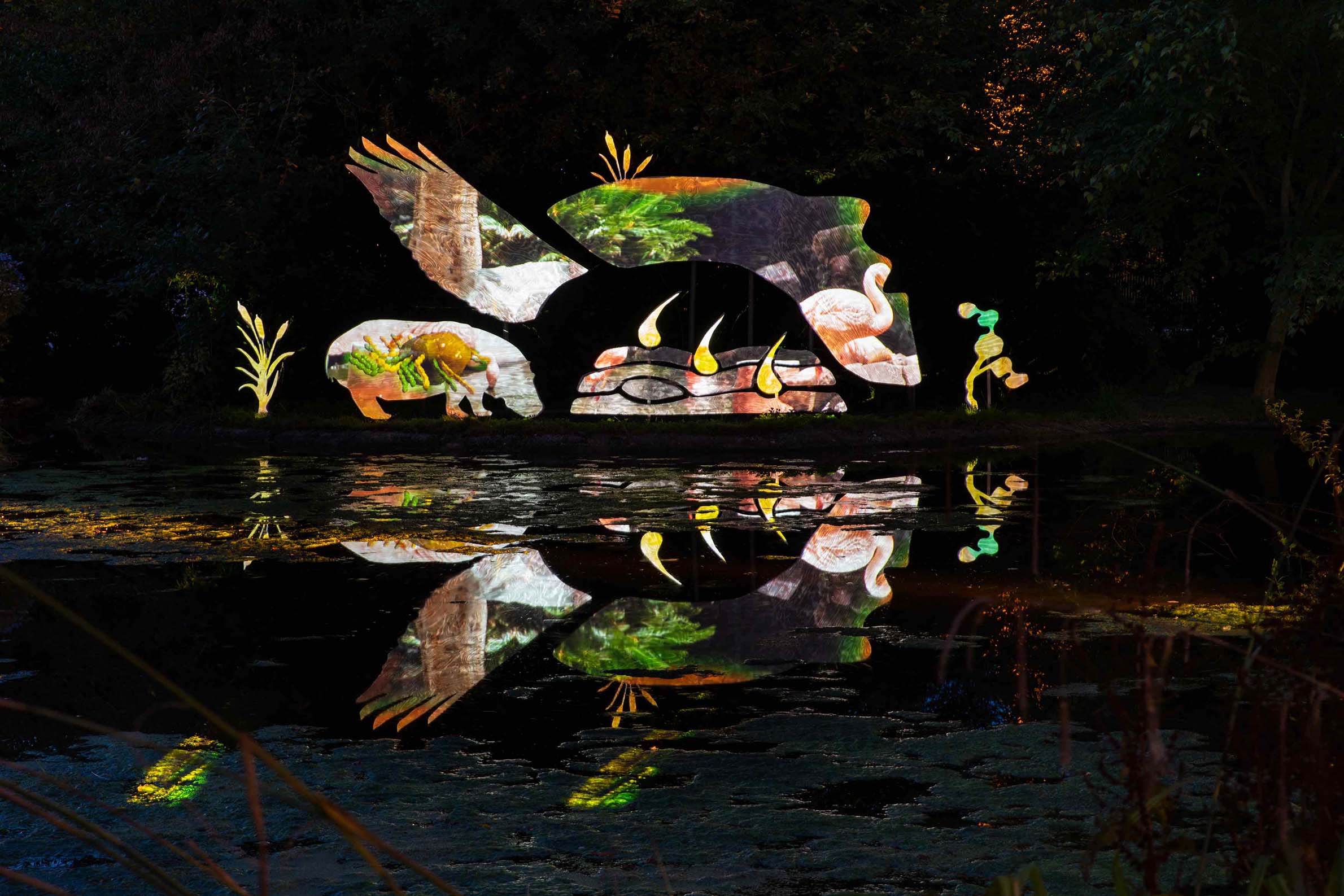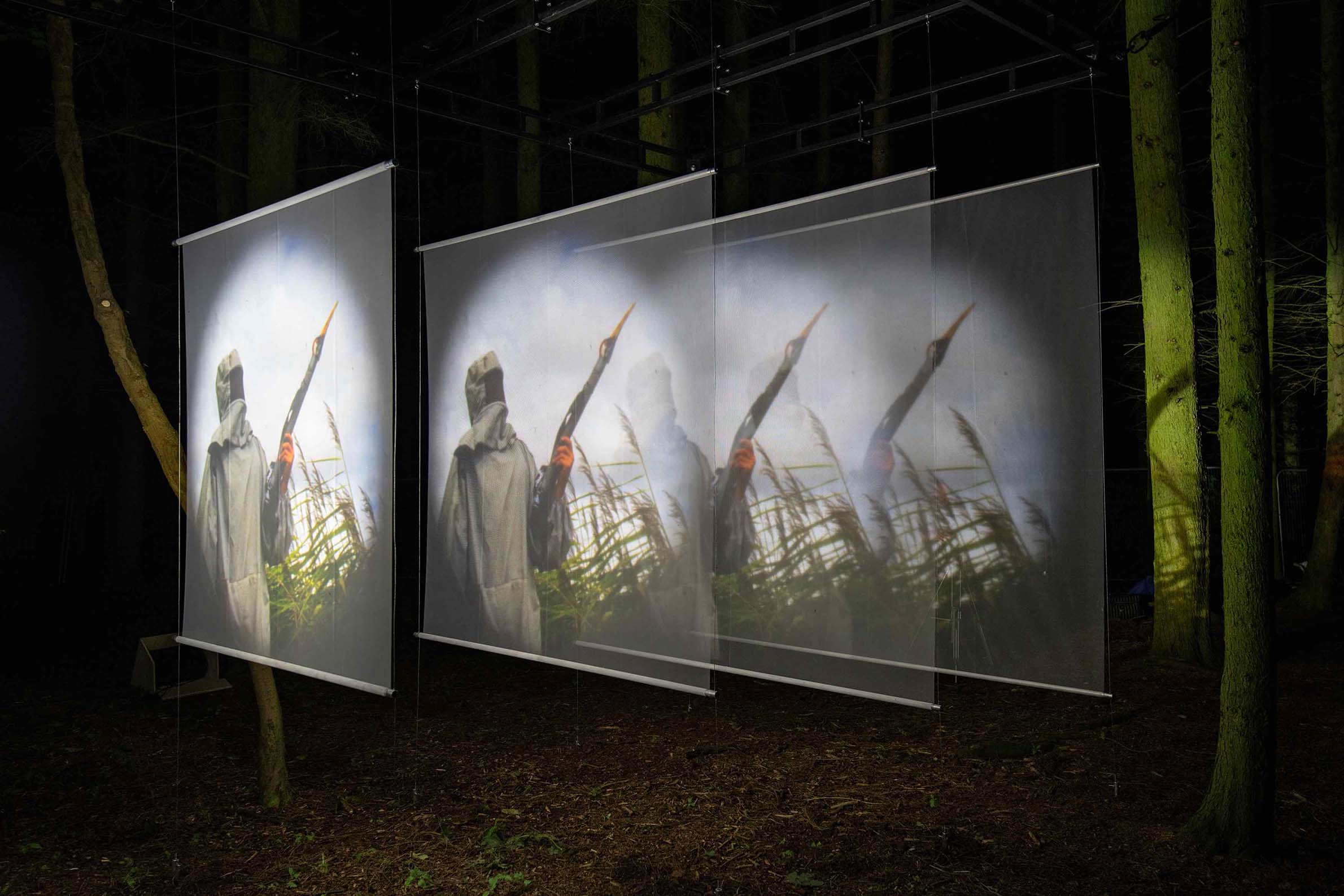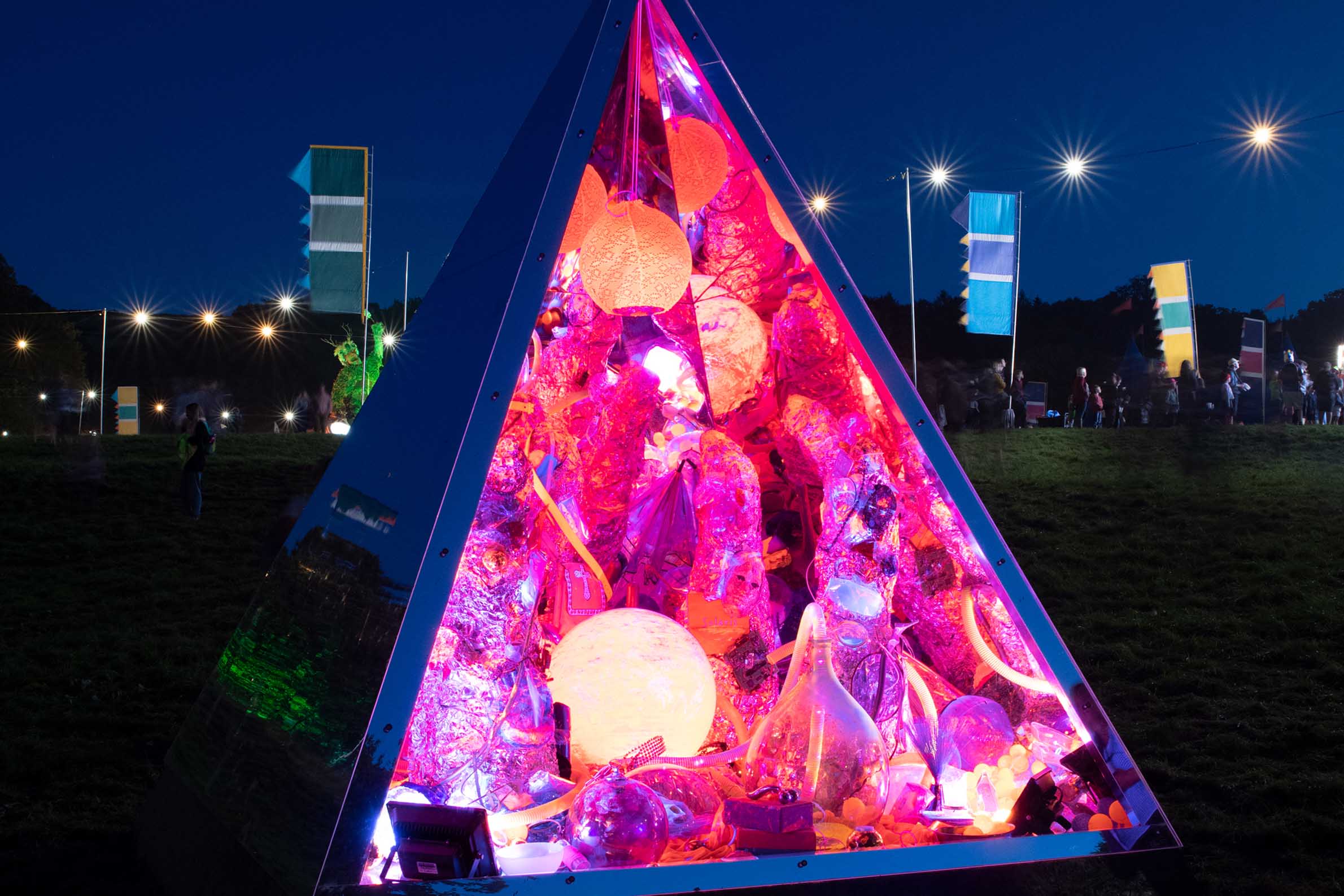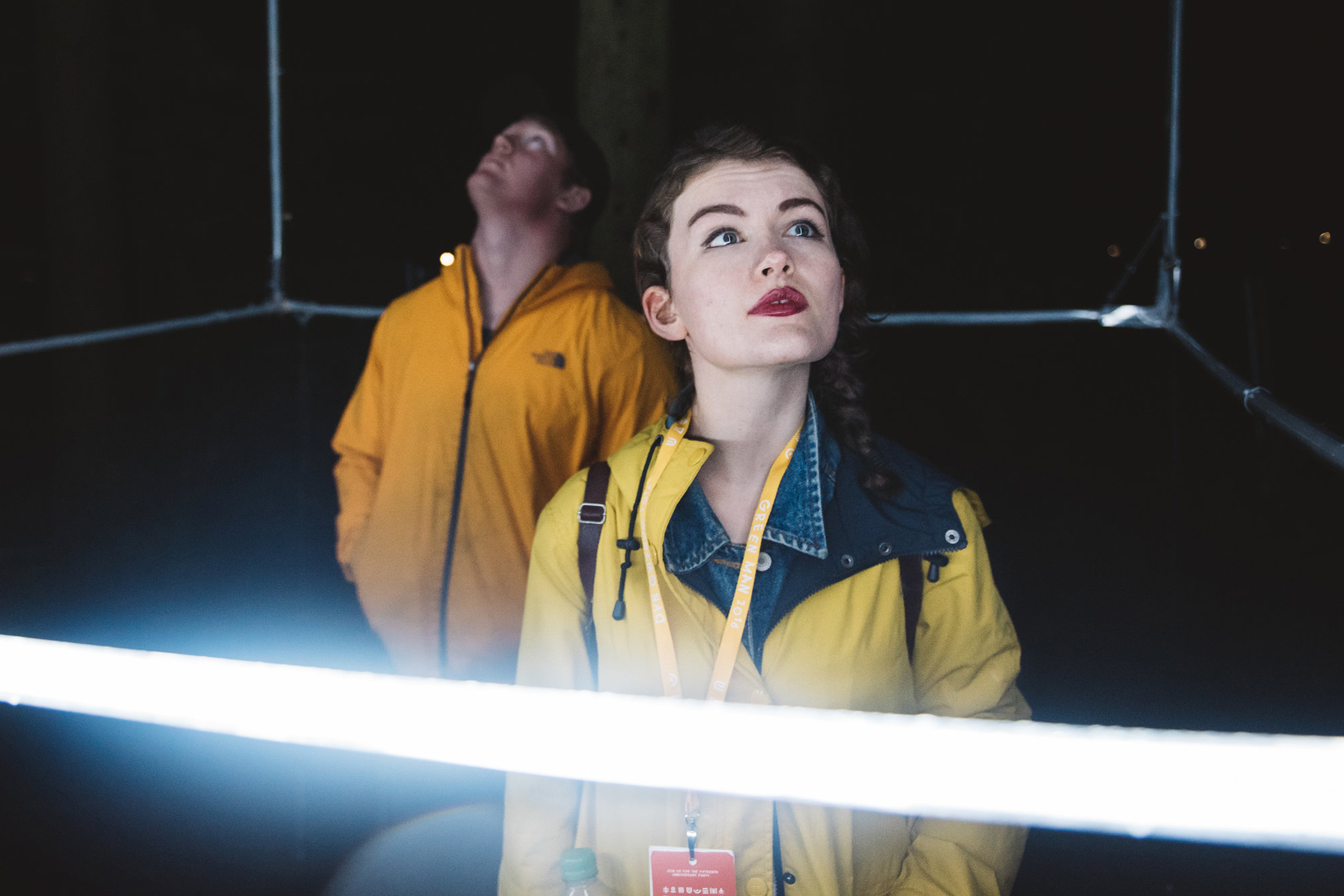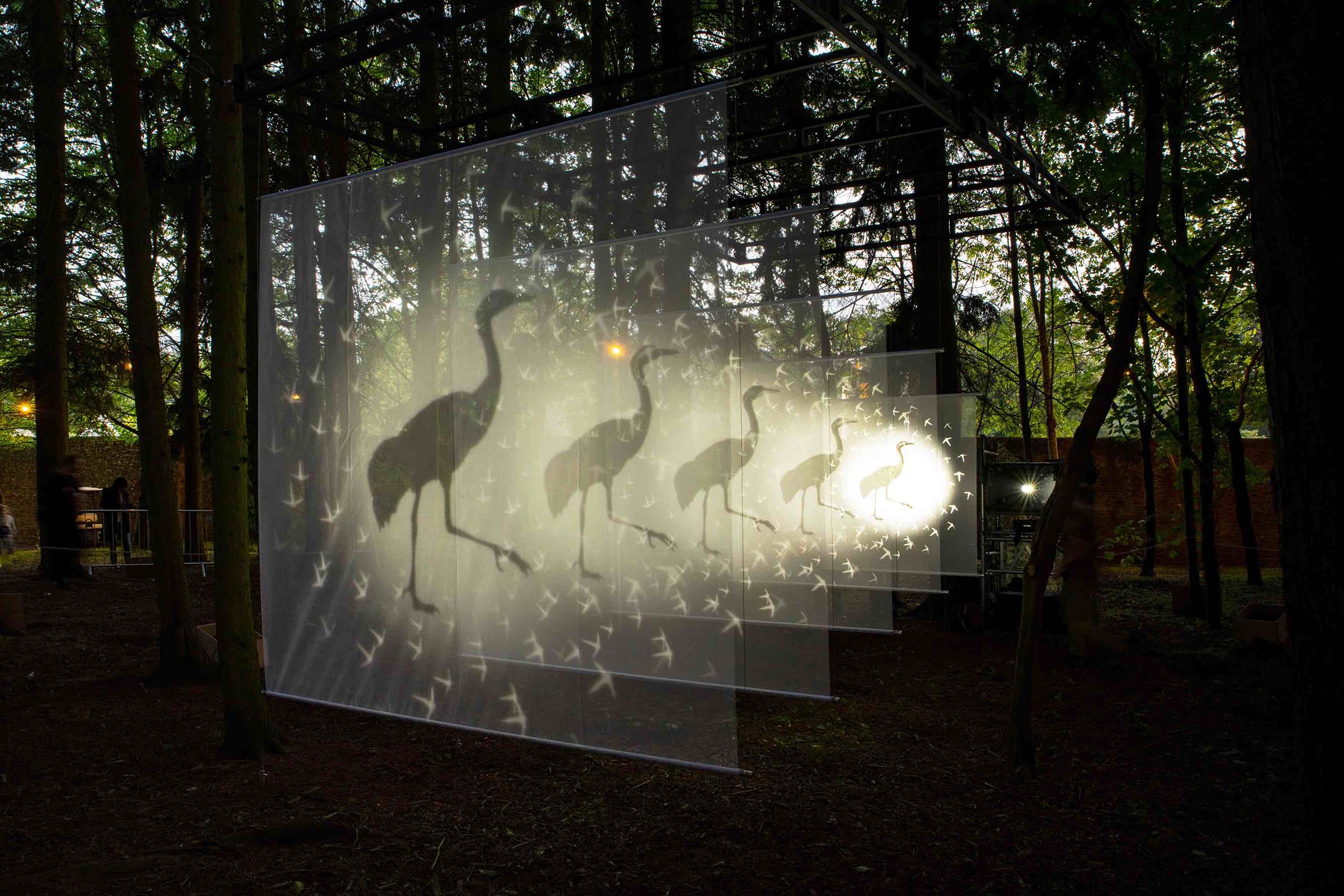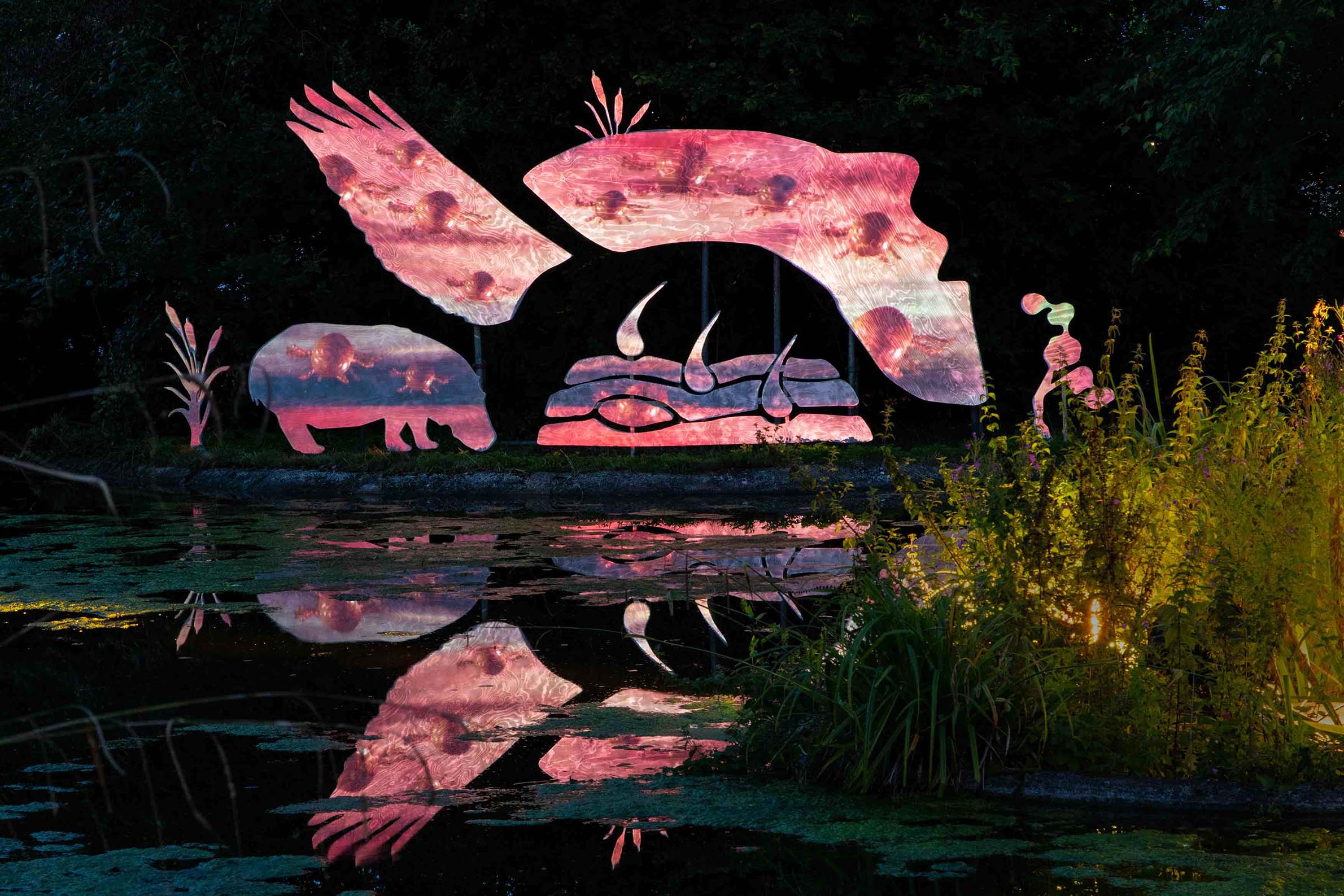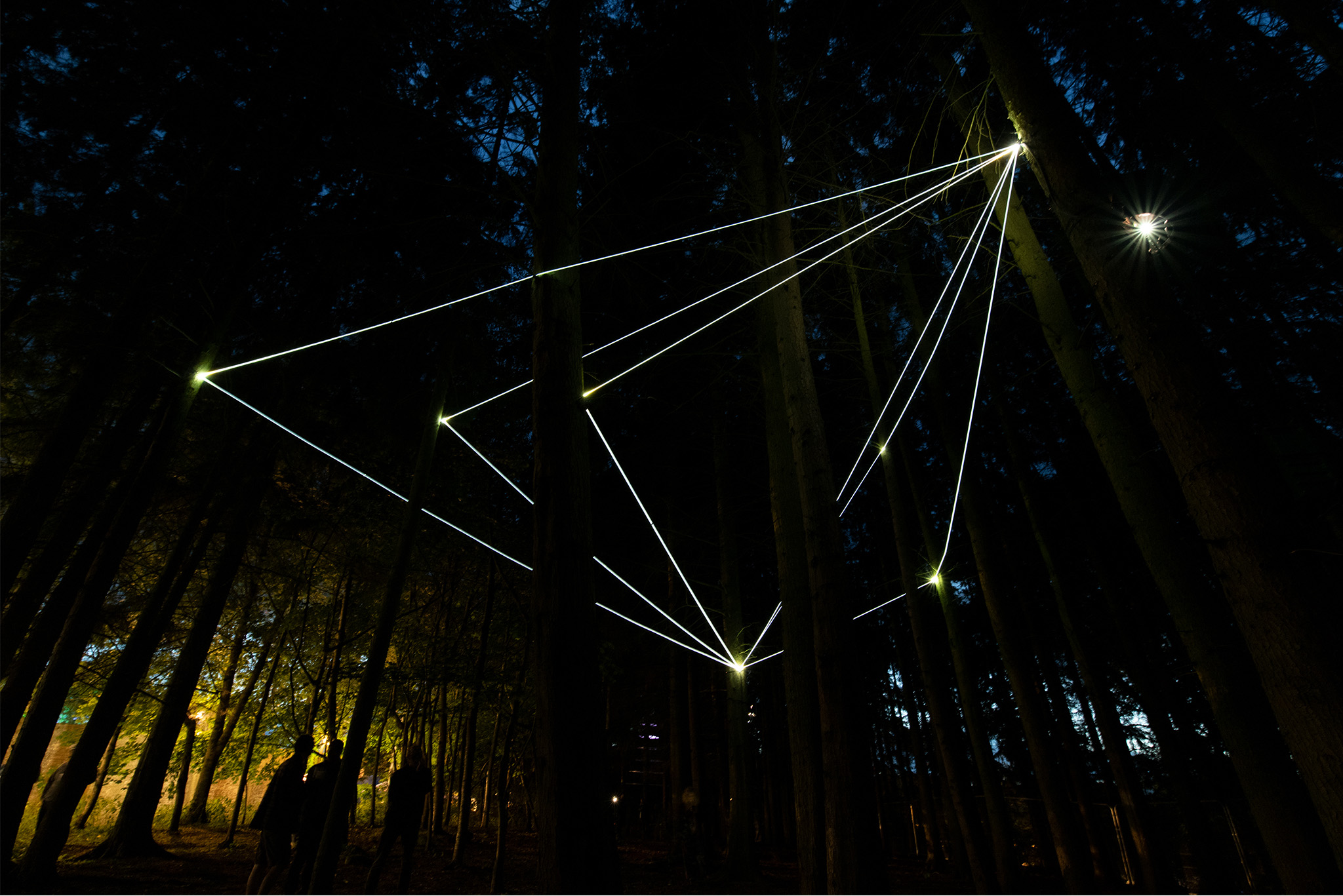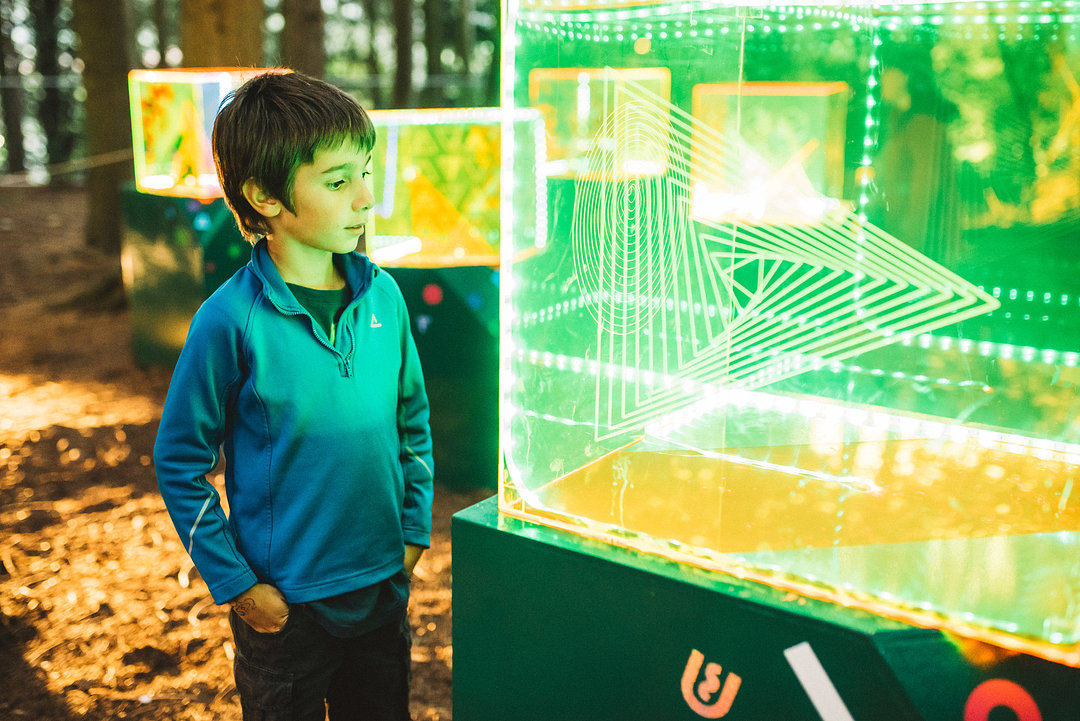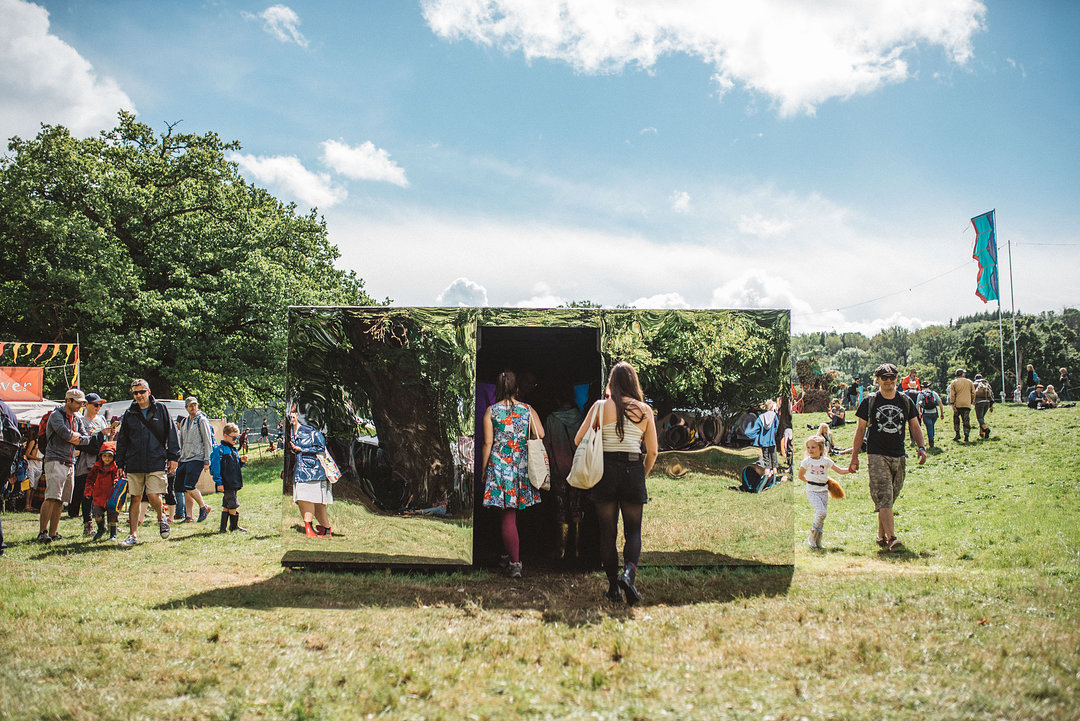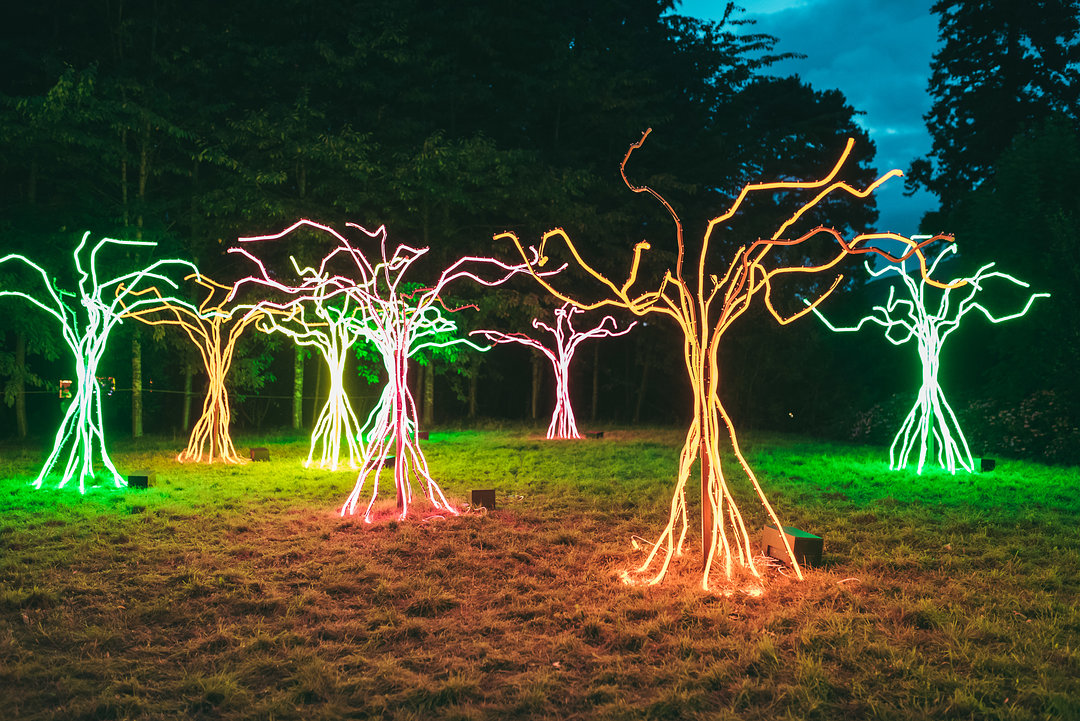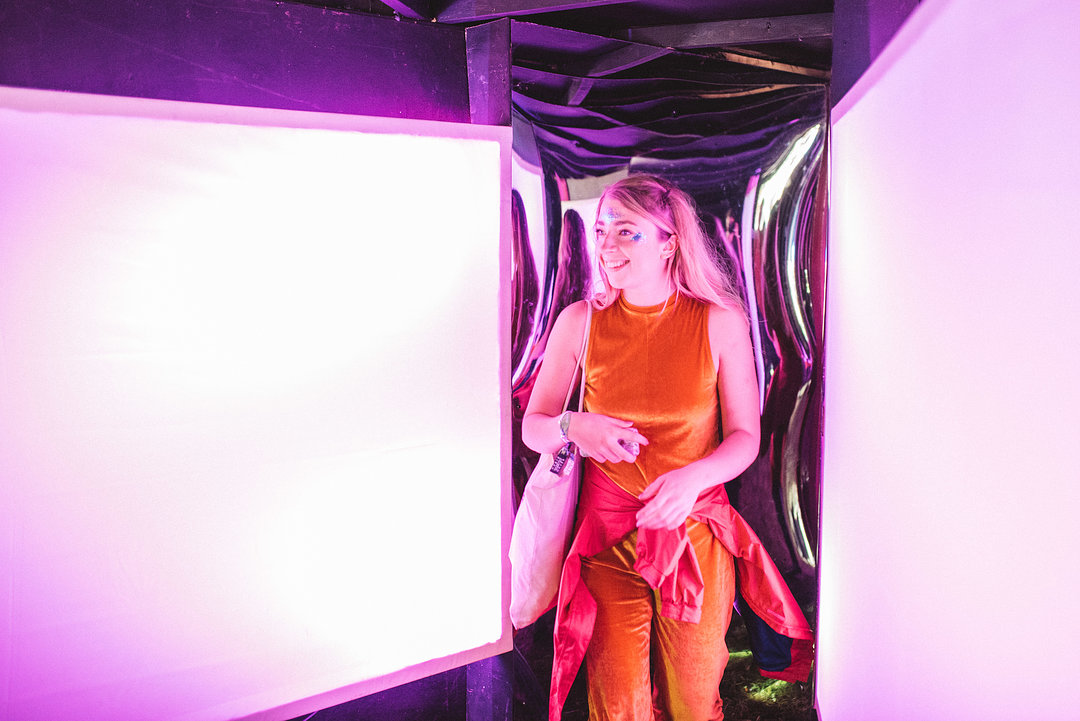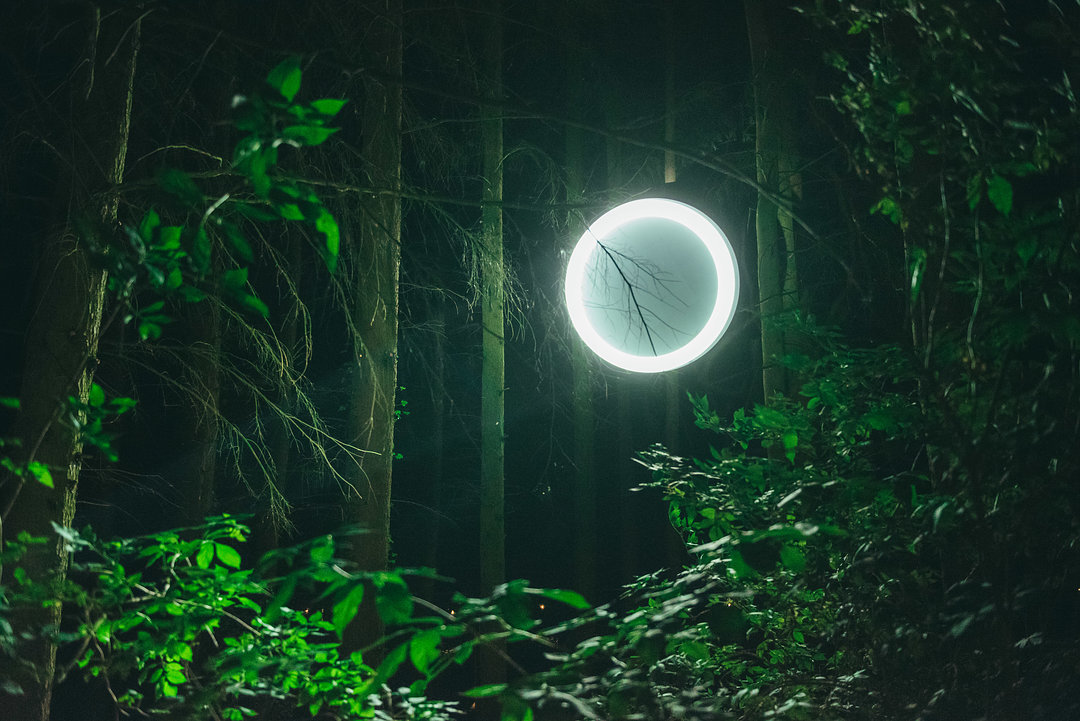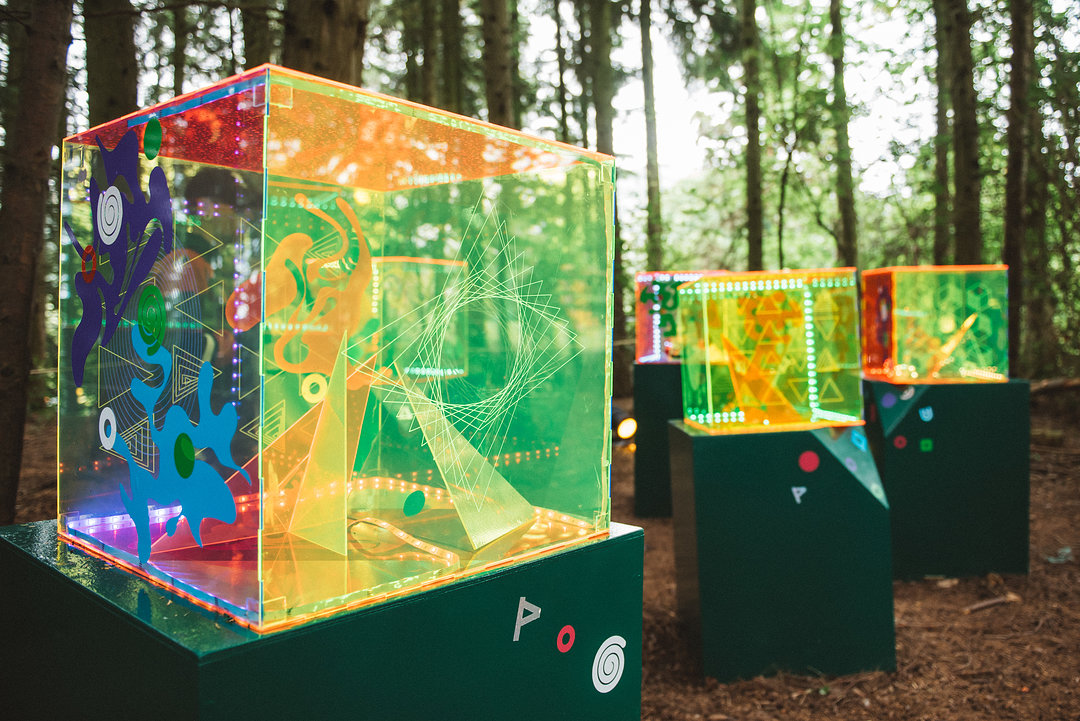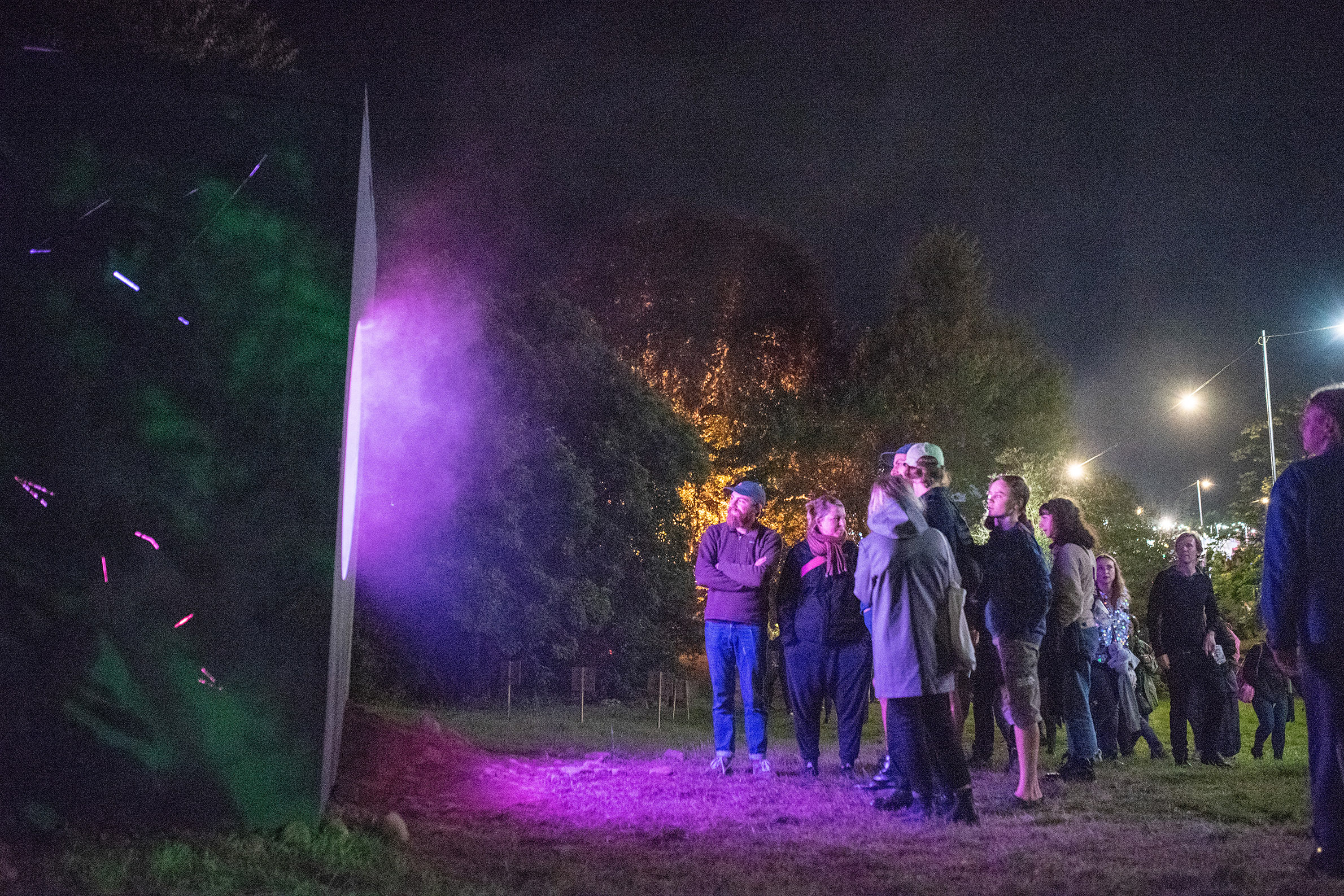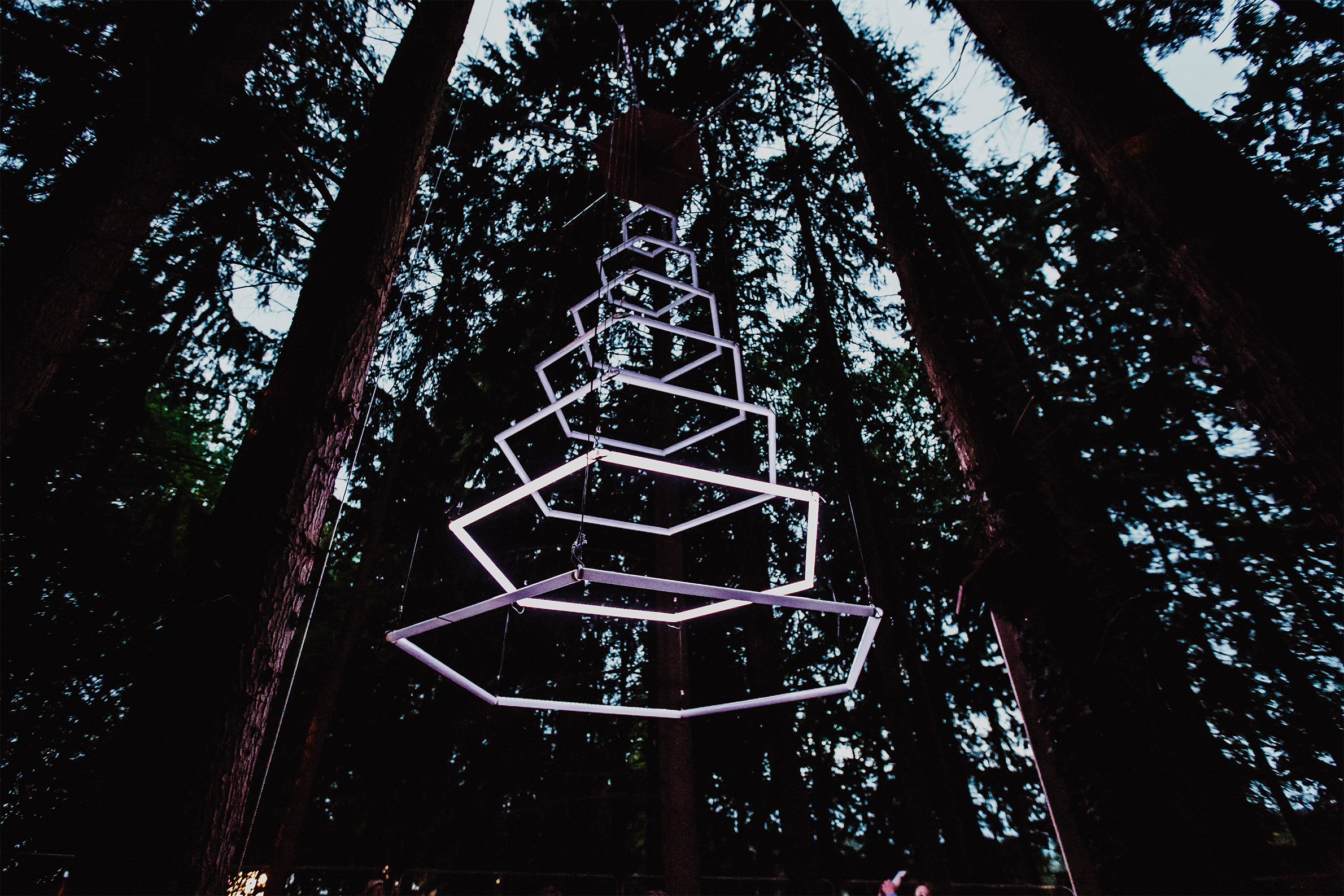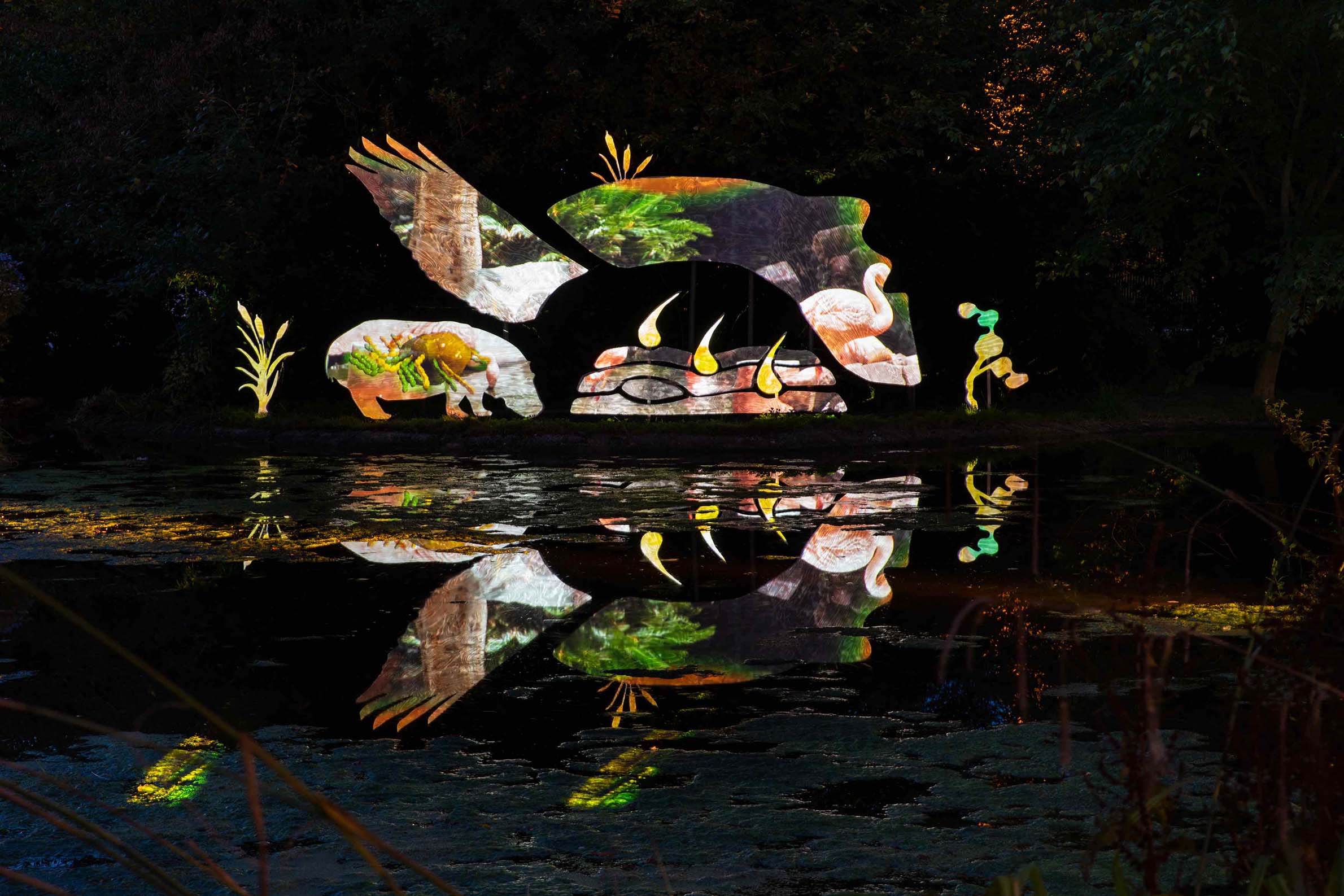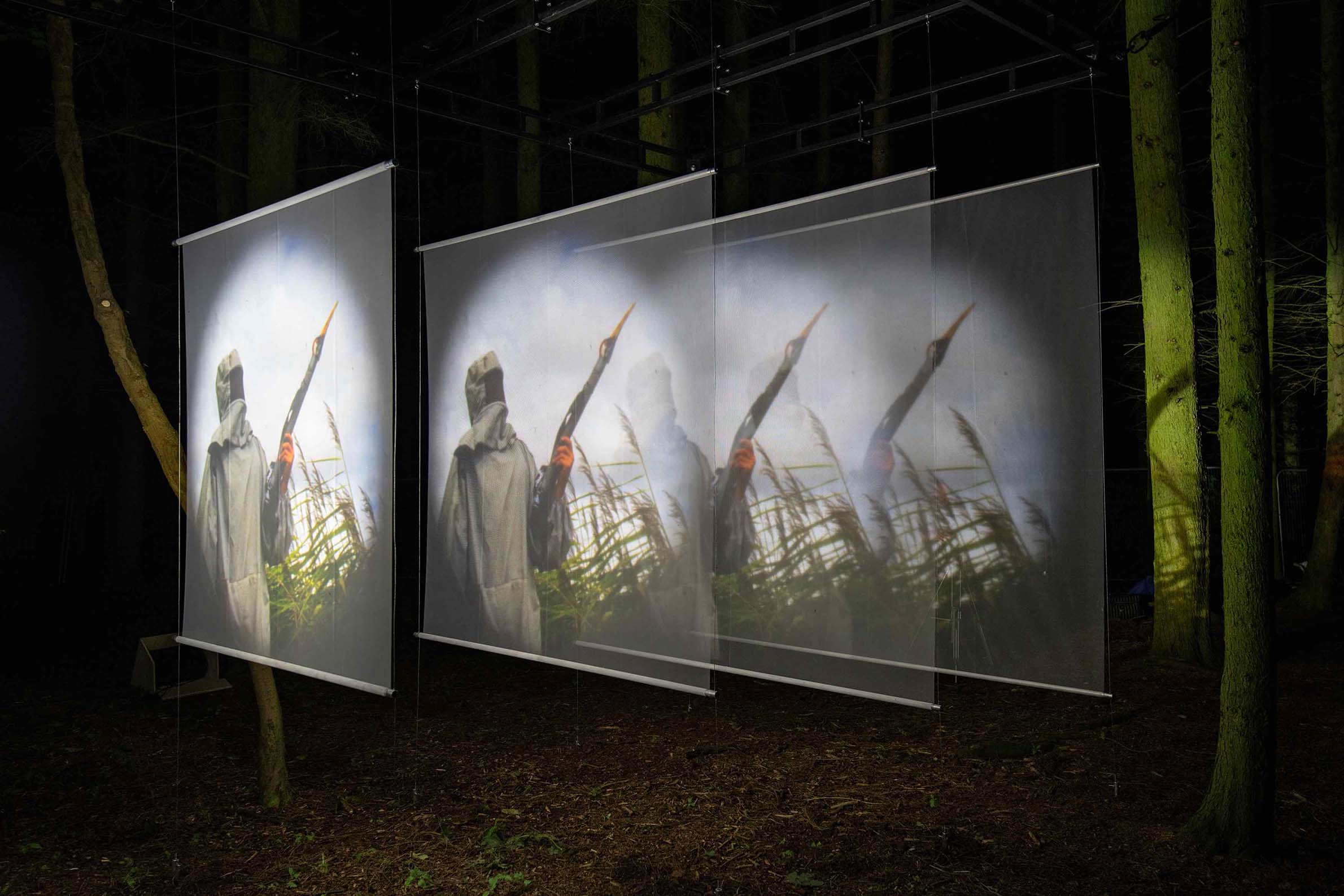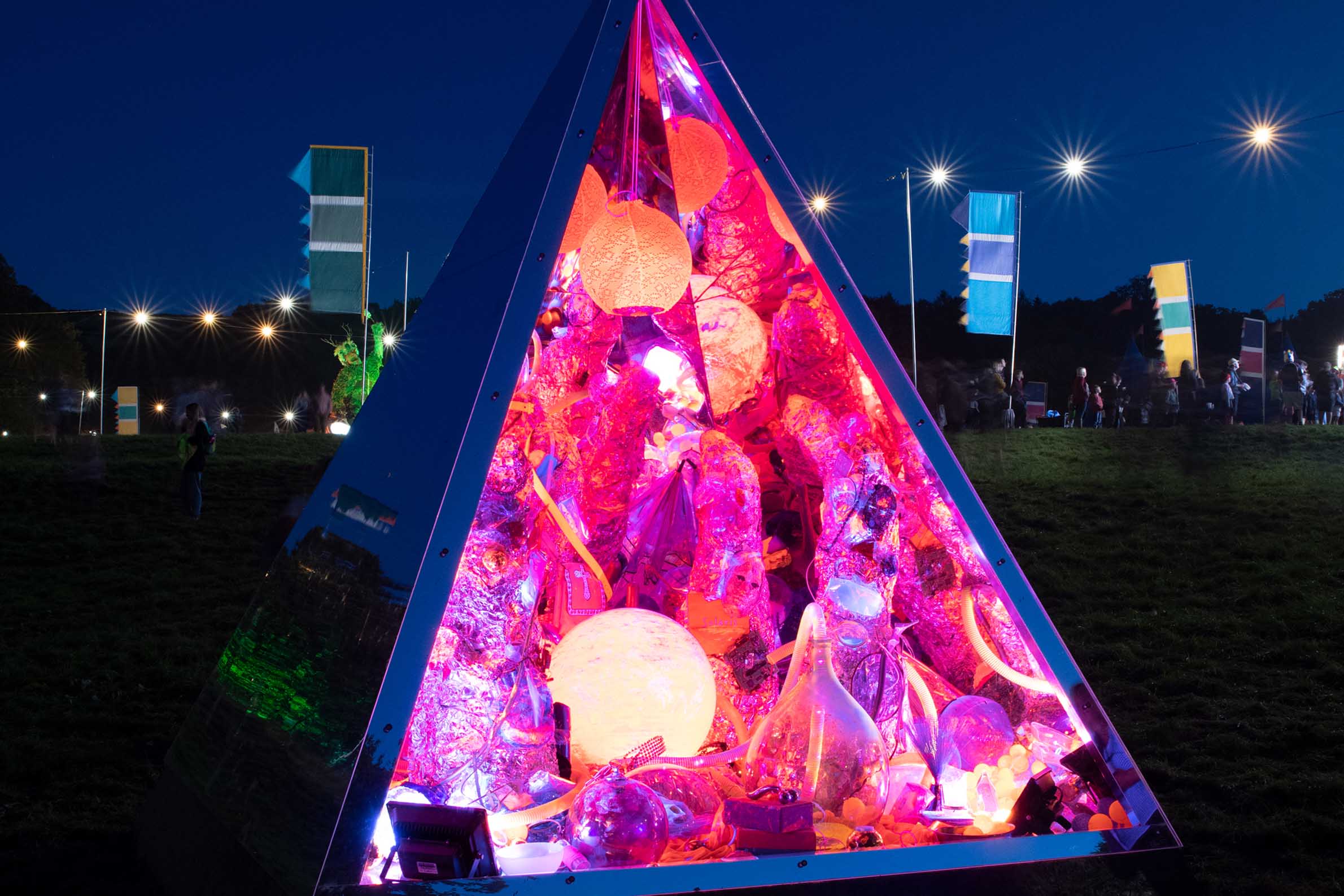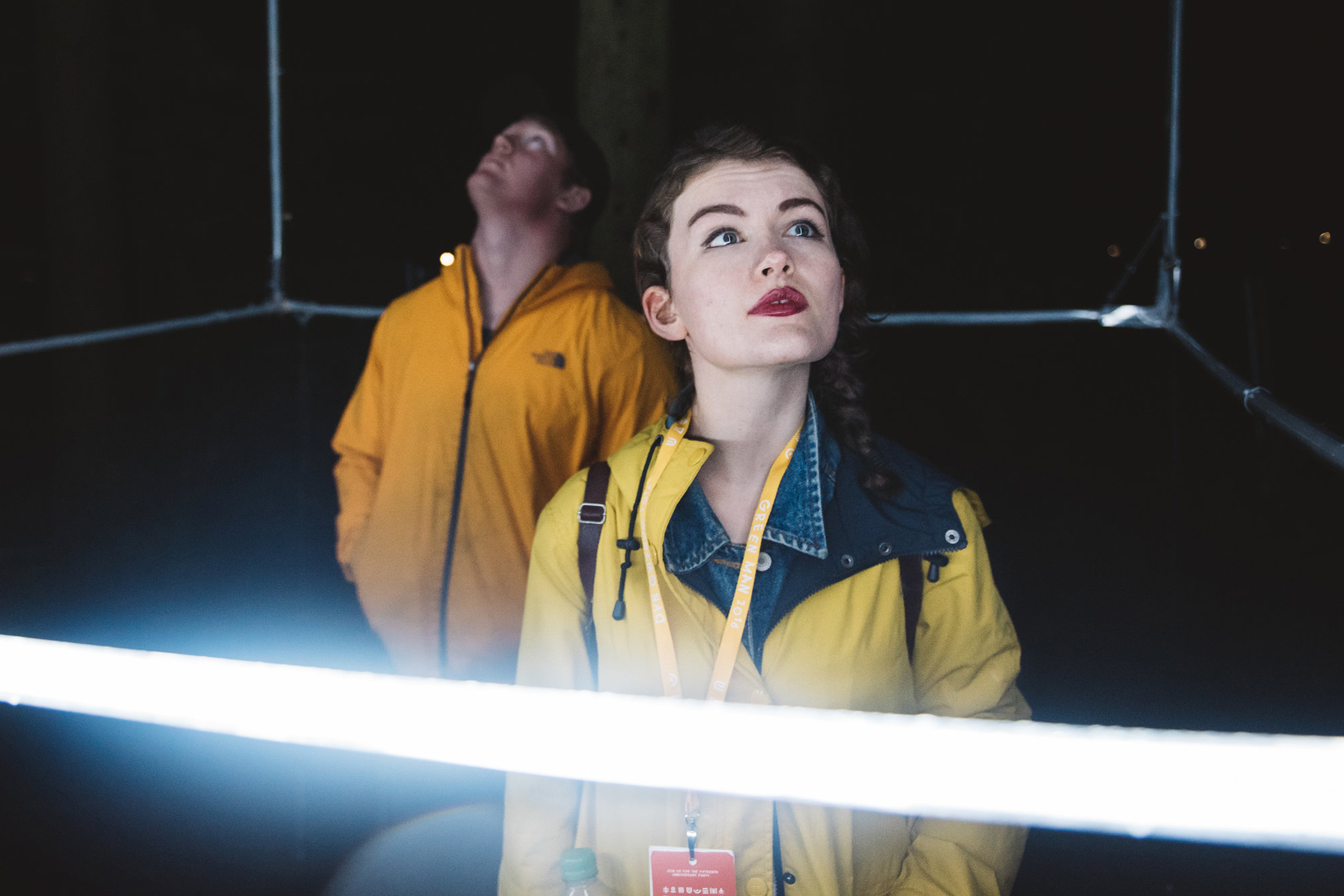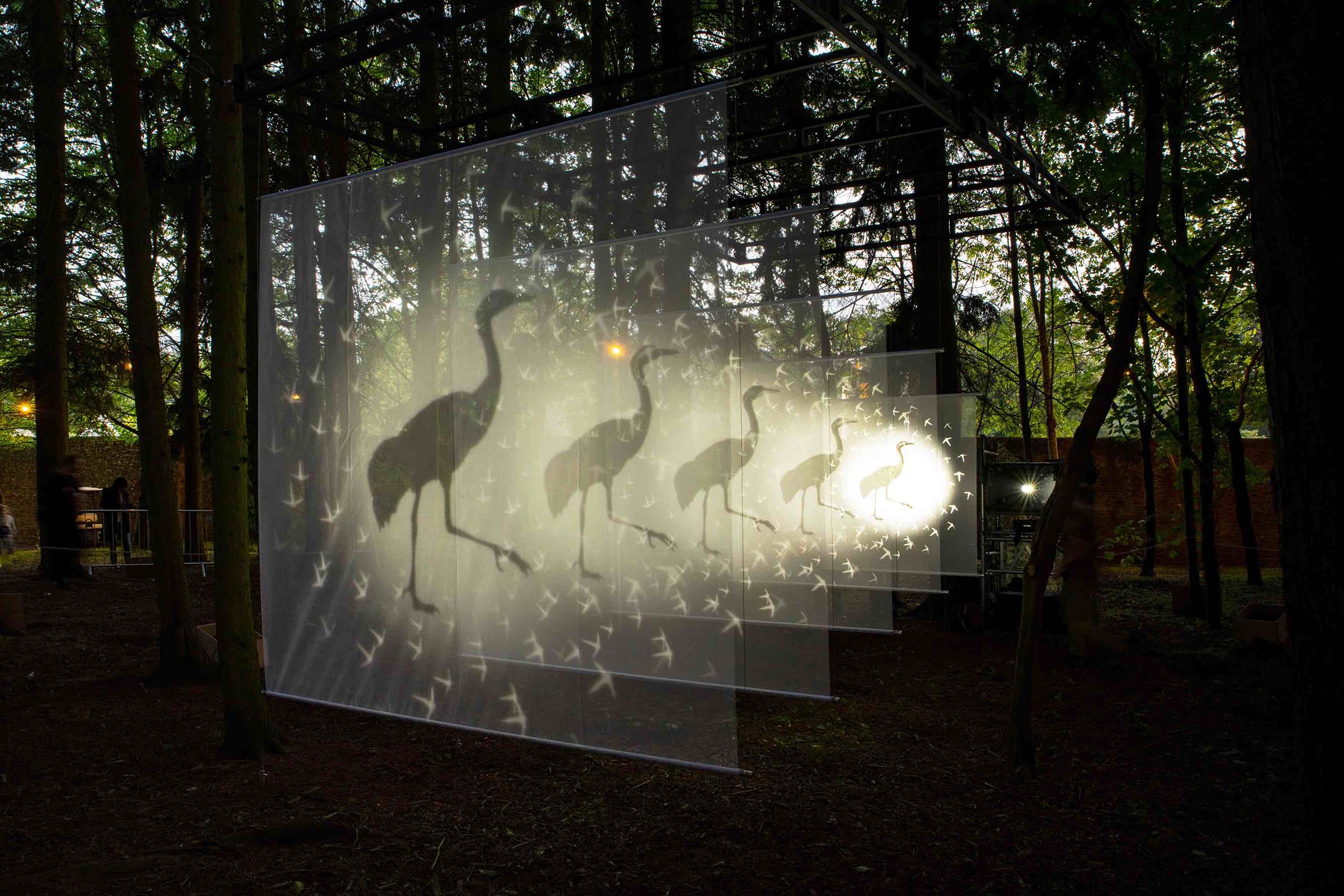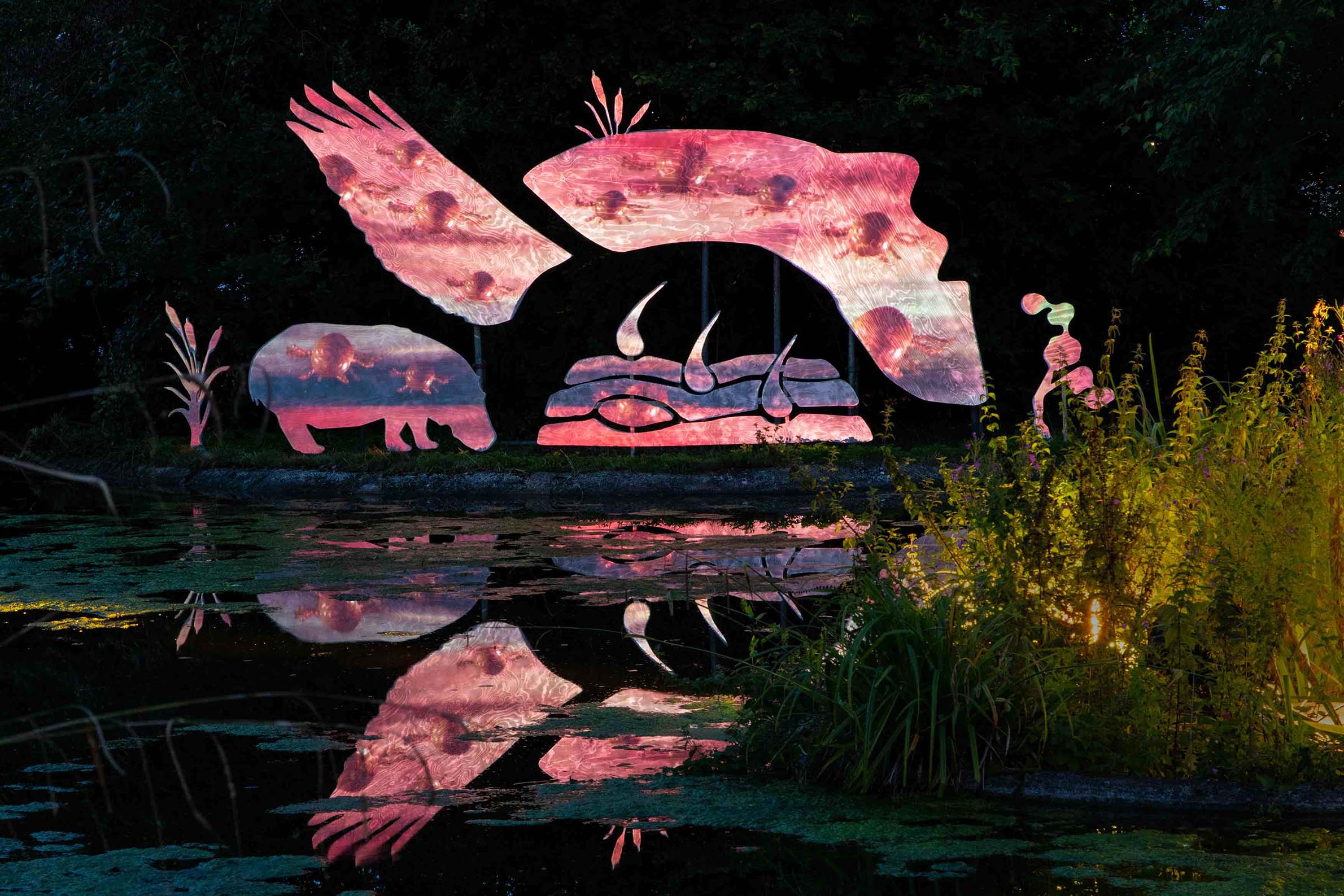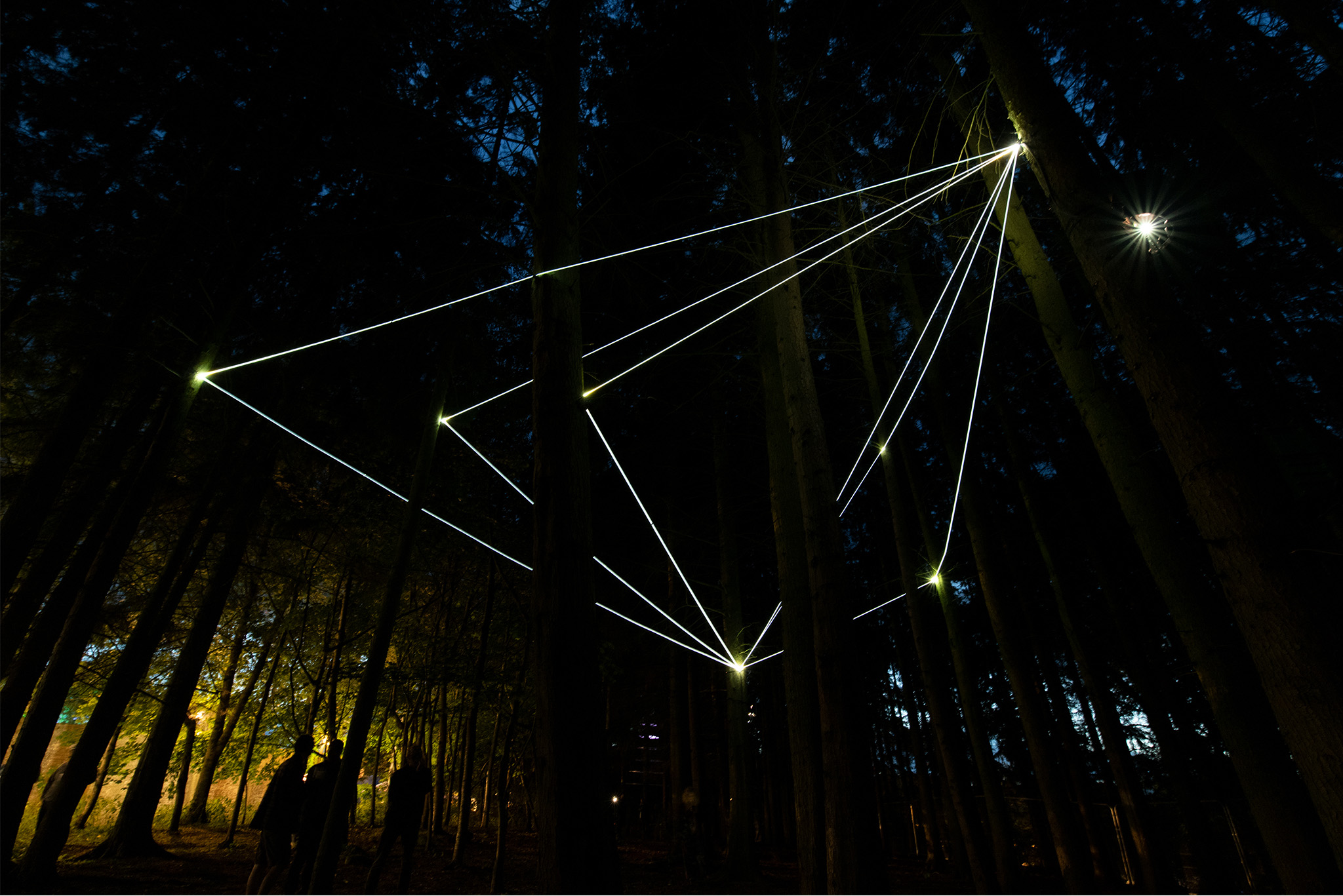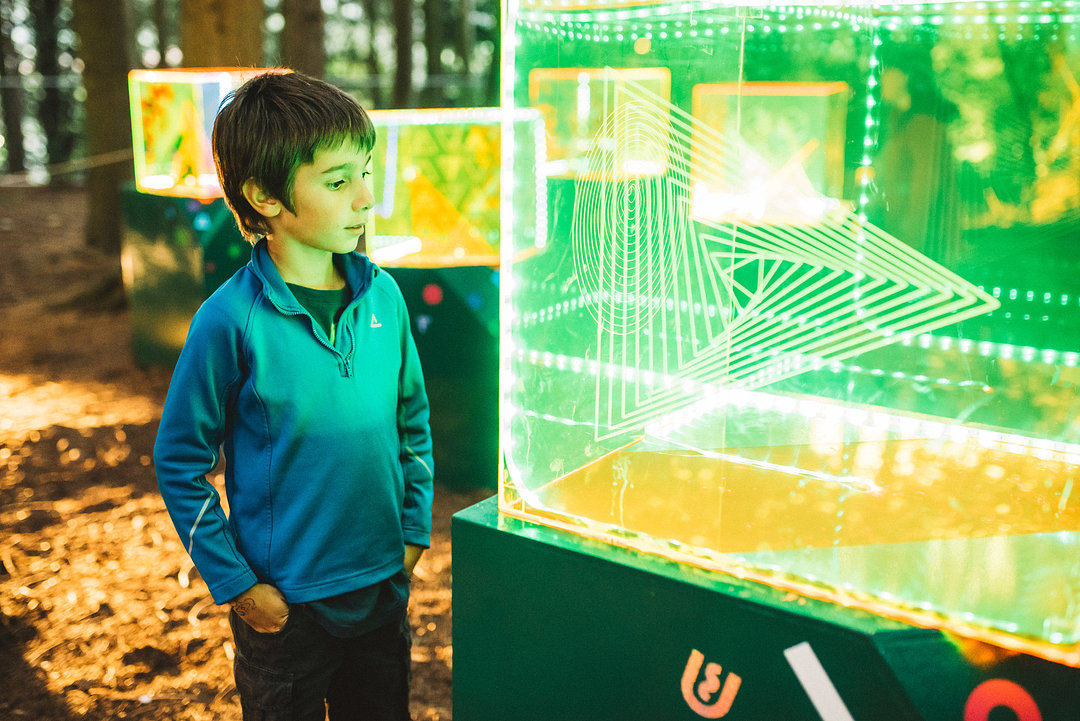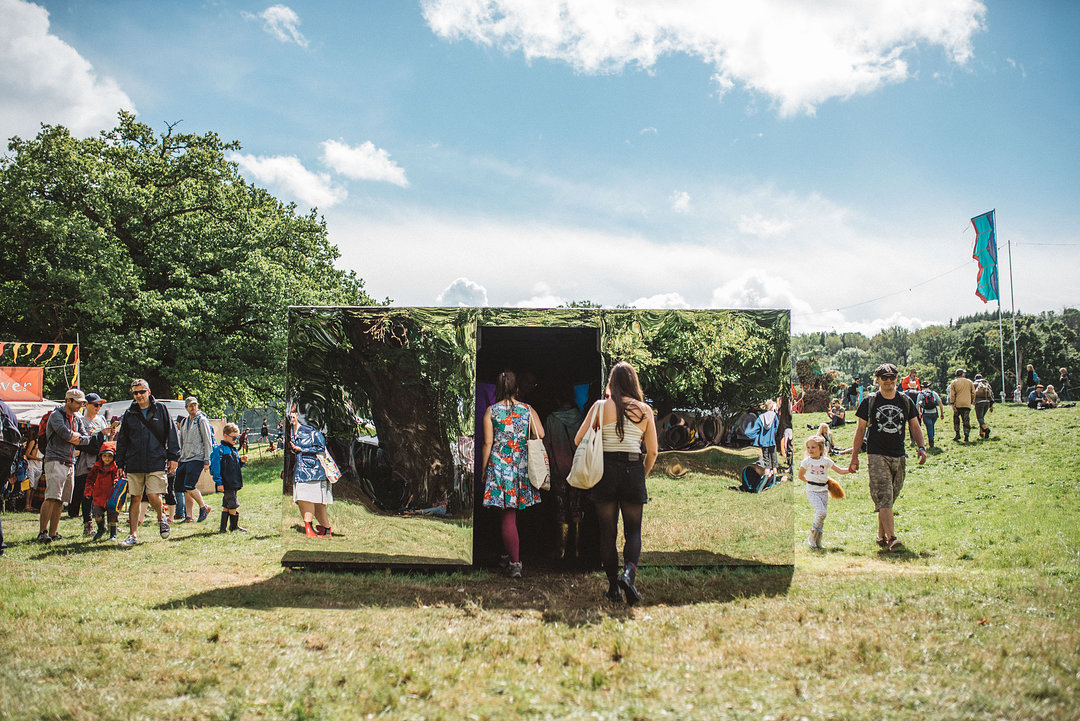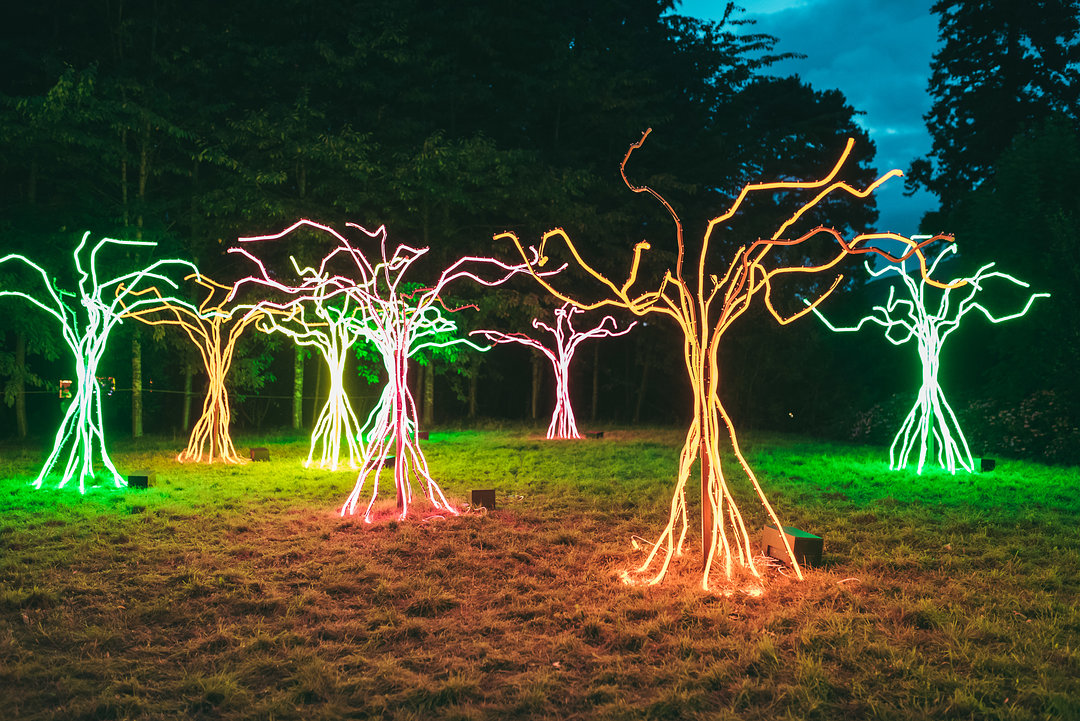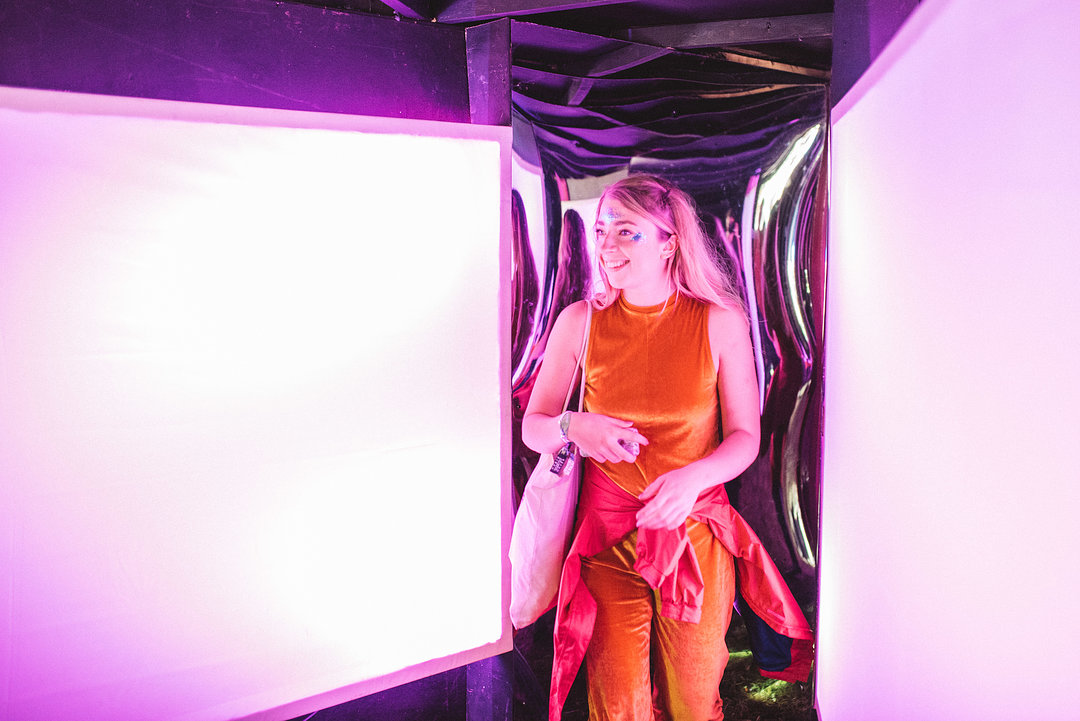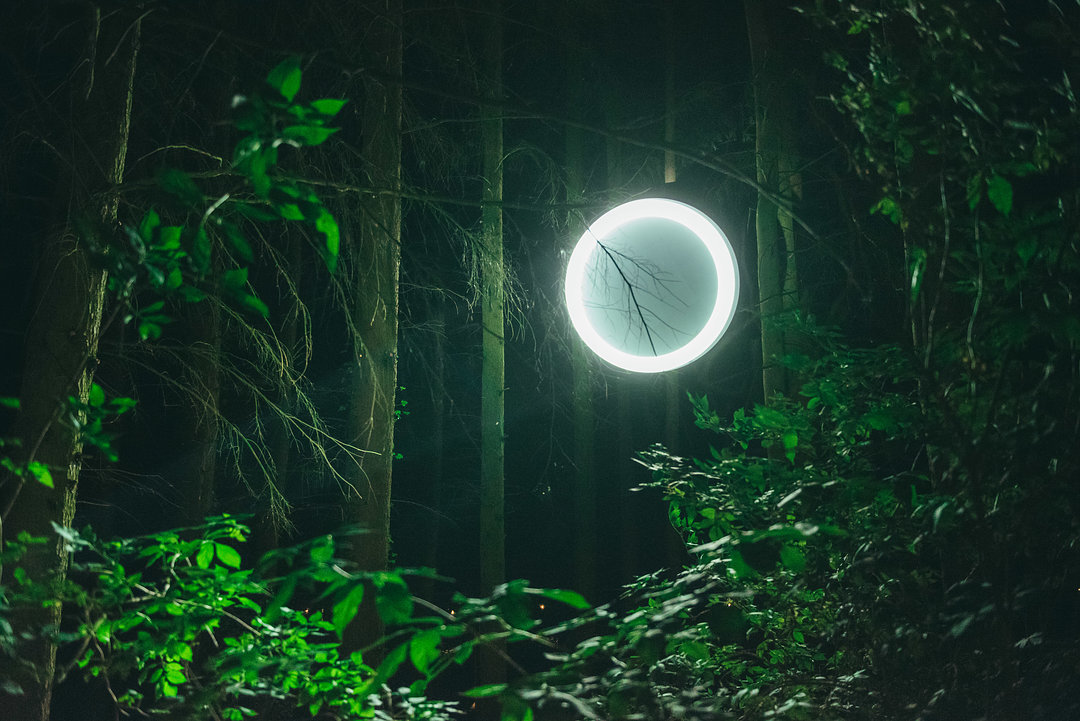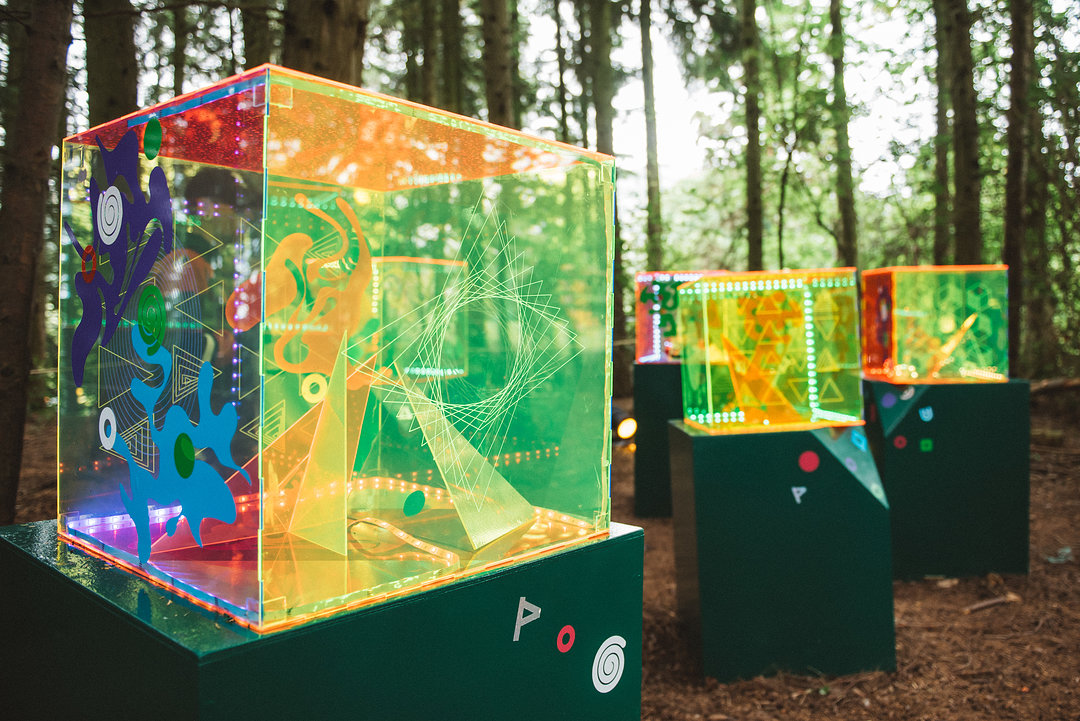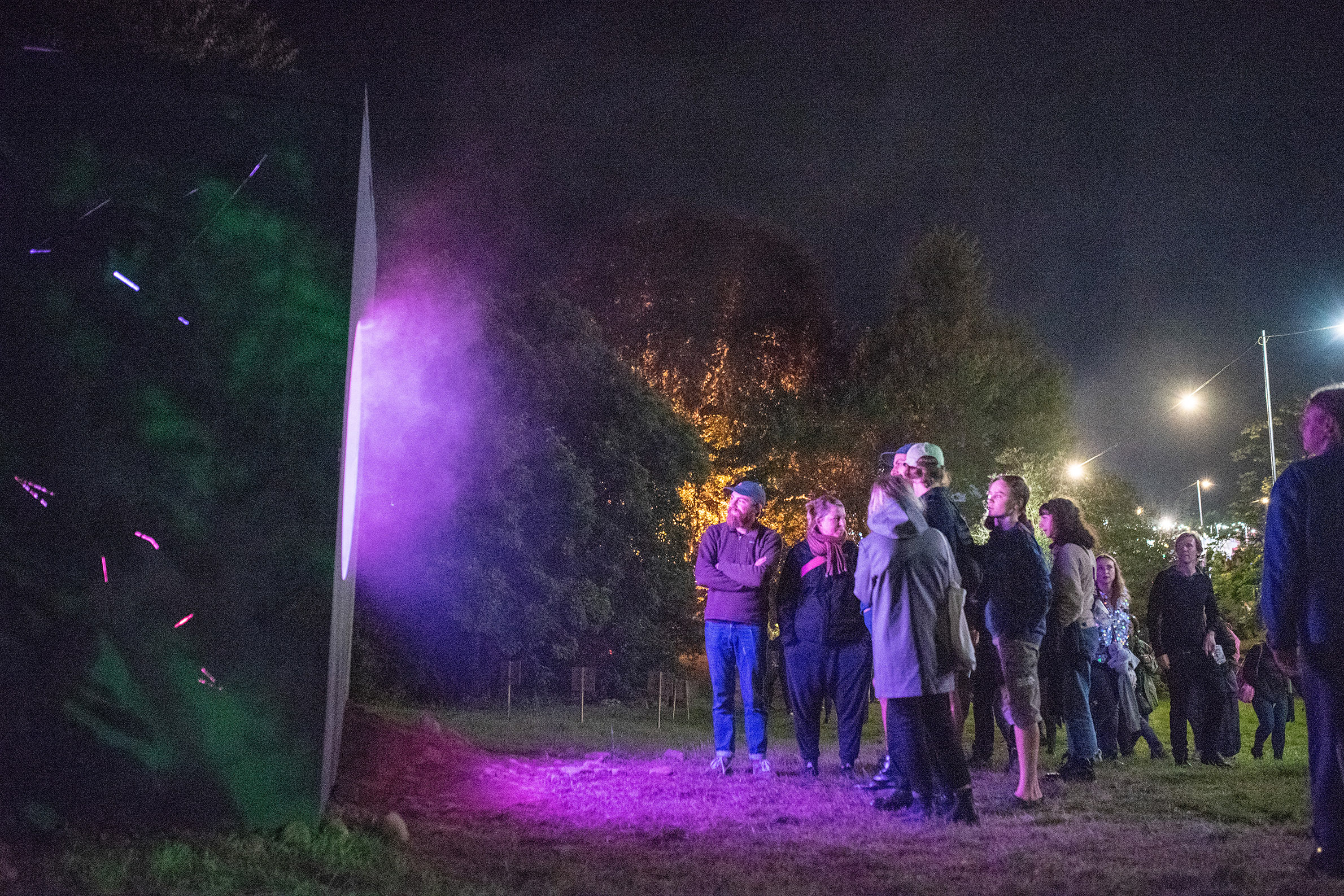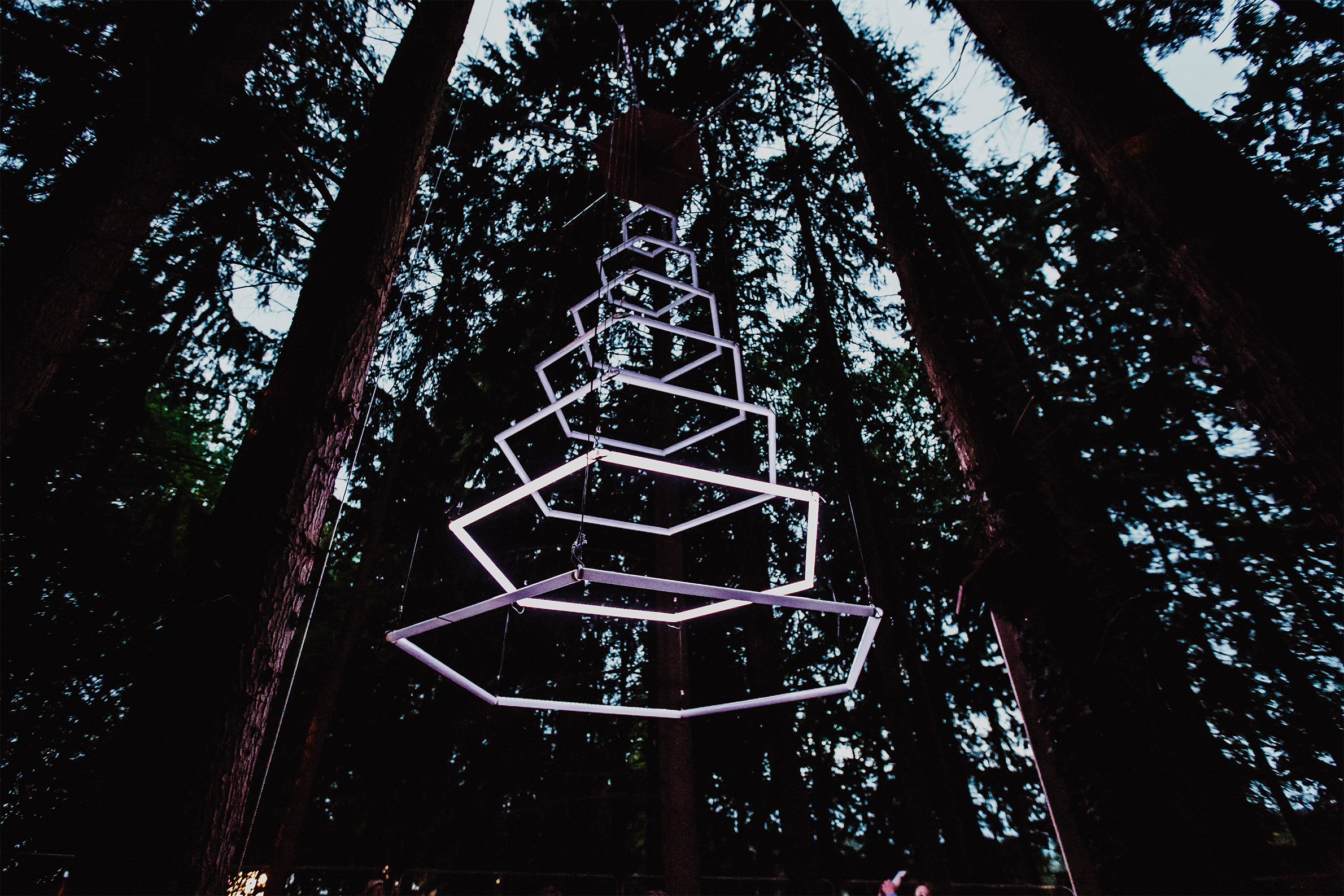 Our Visual Arts programme is kindly supported by :